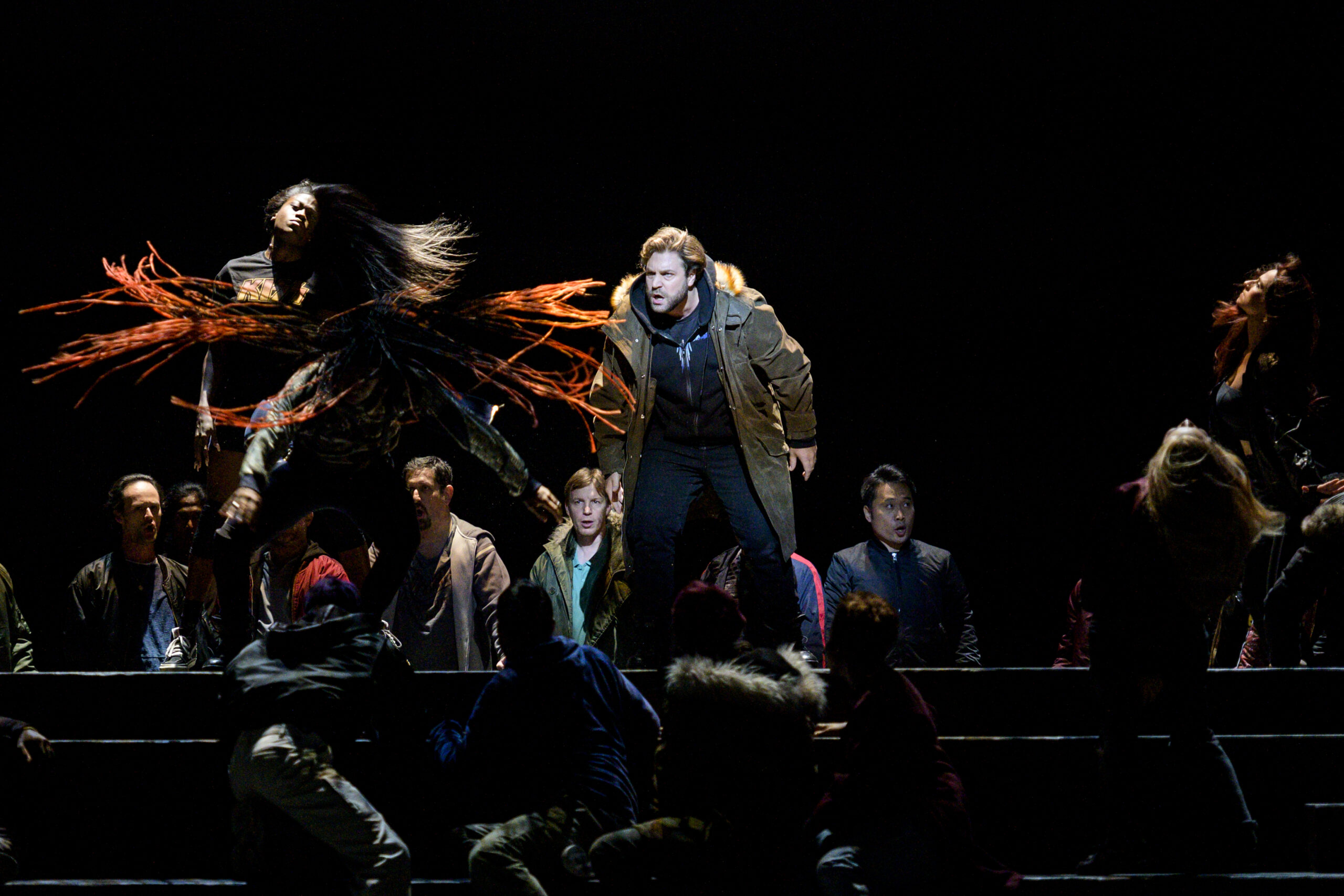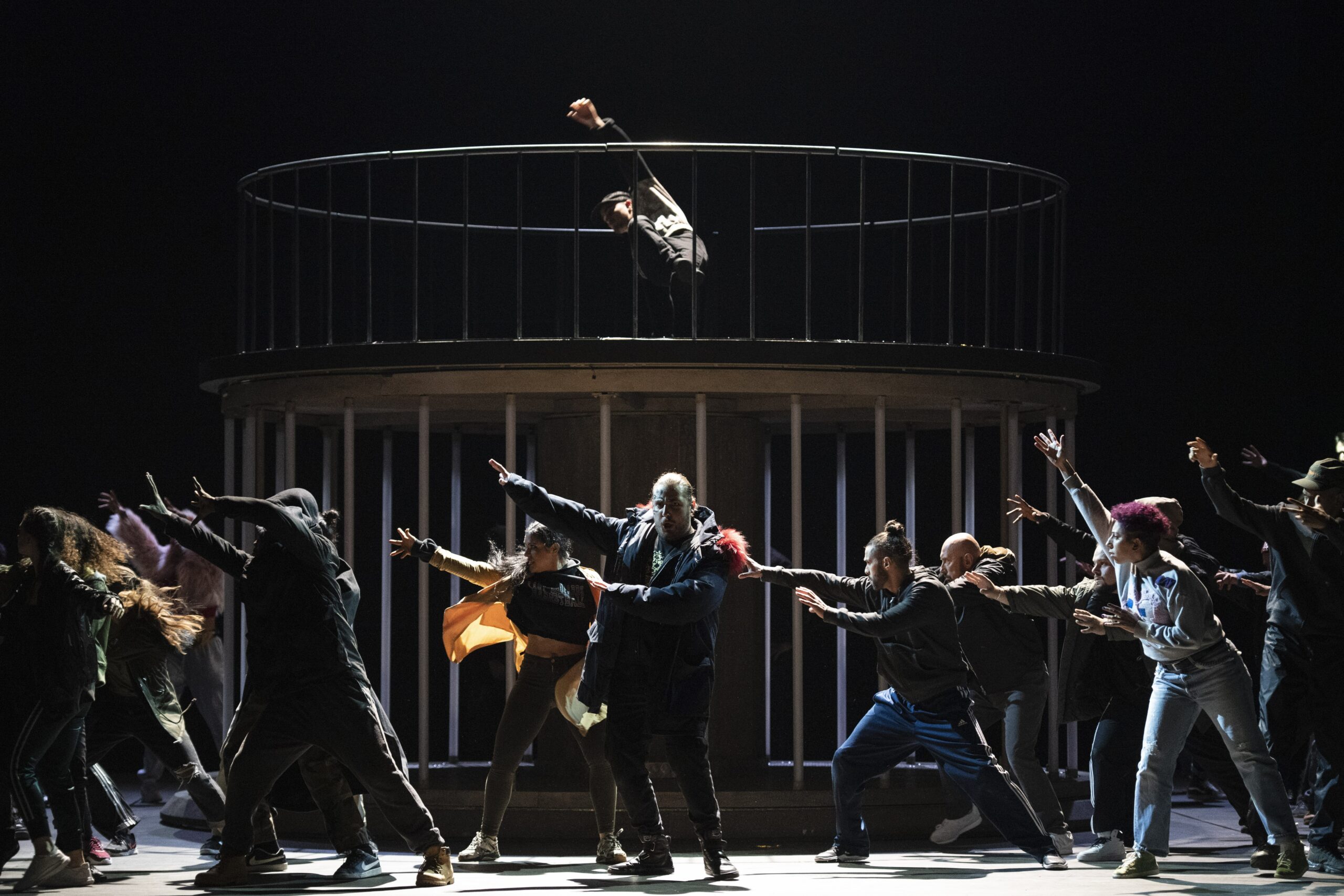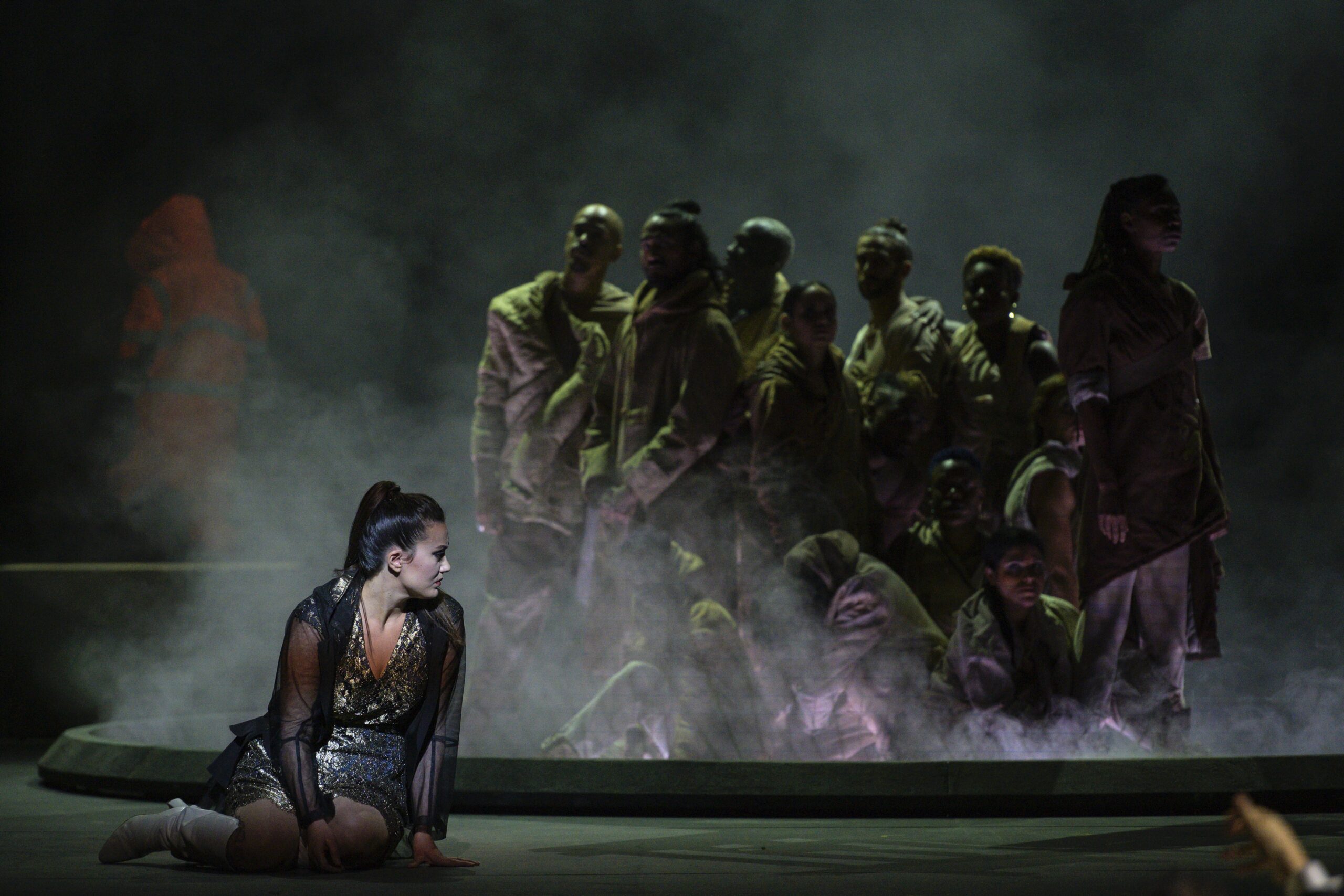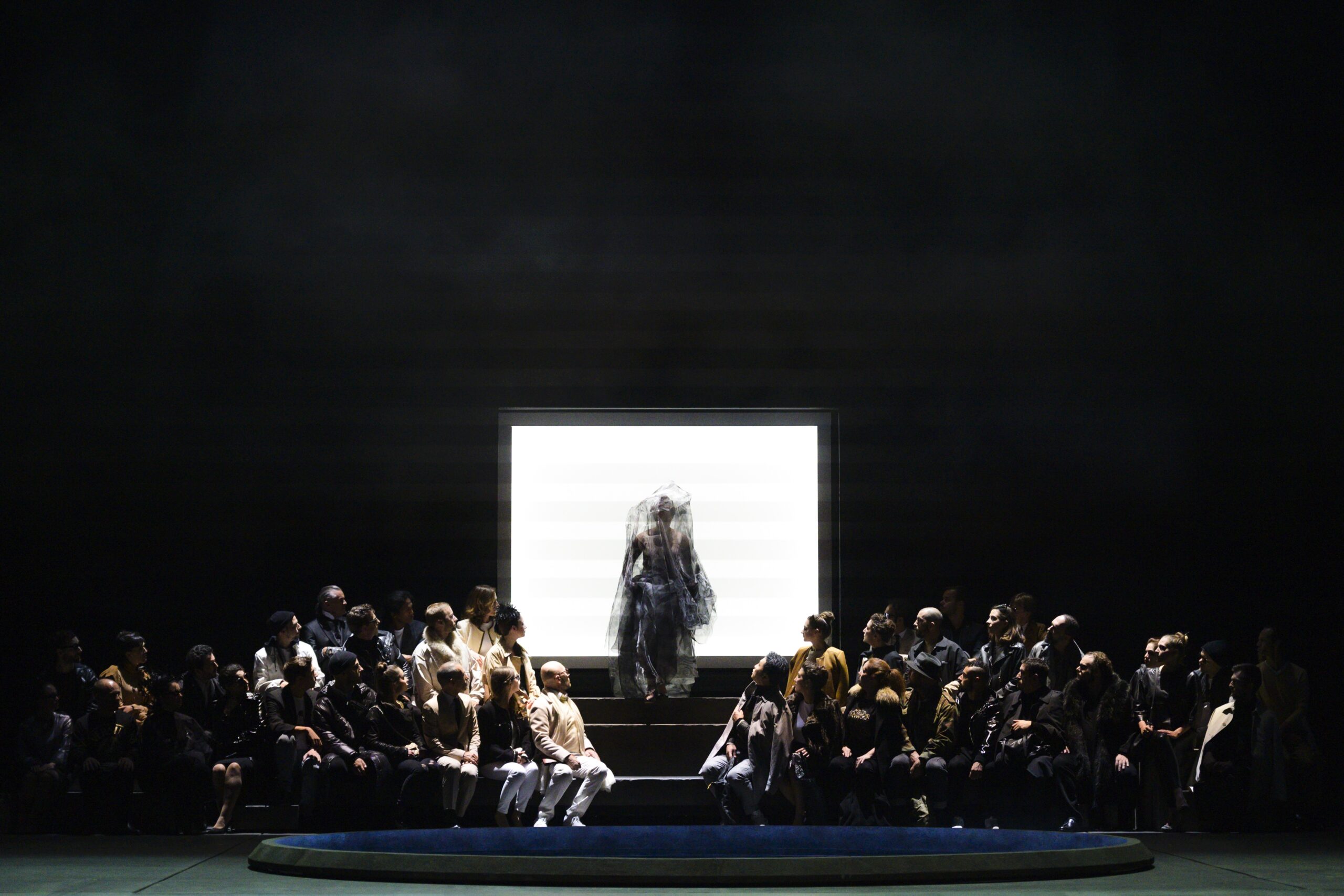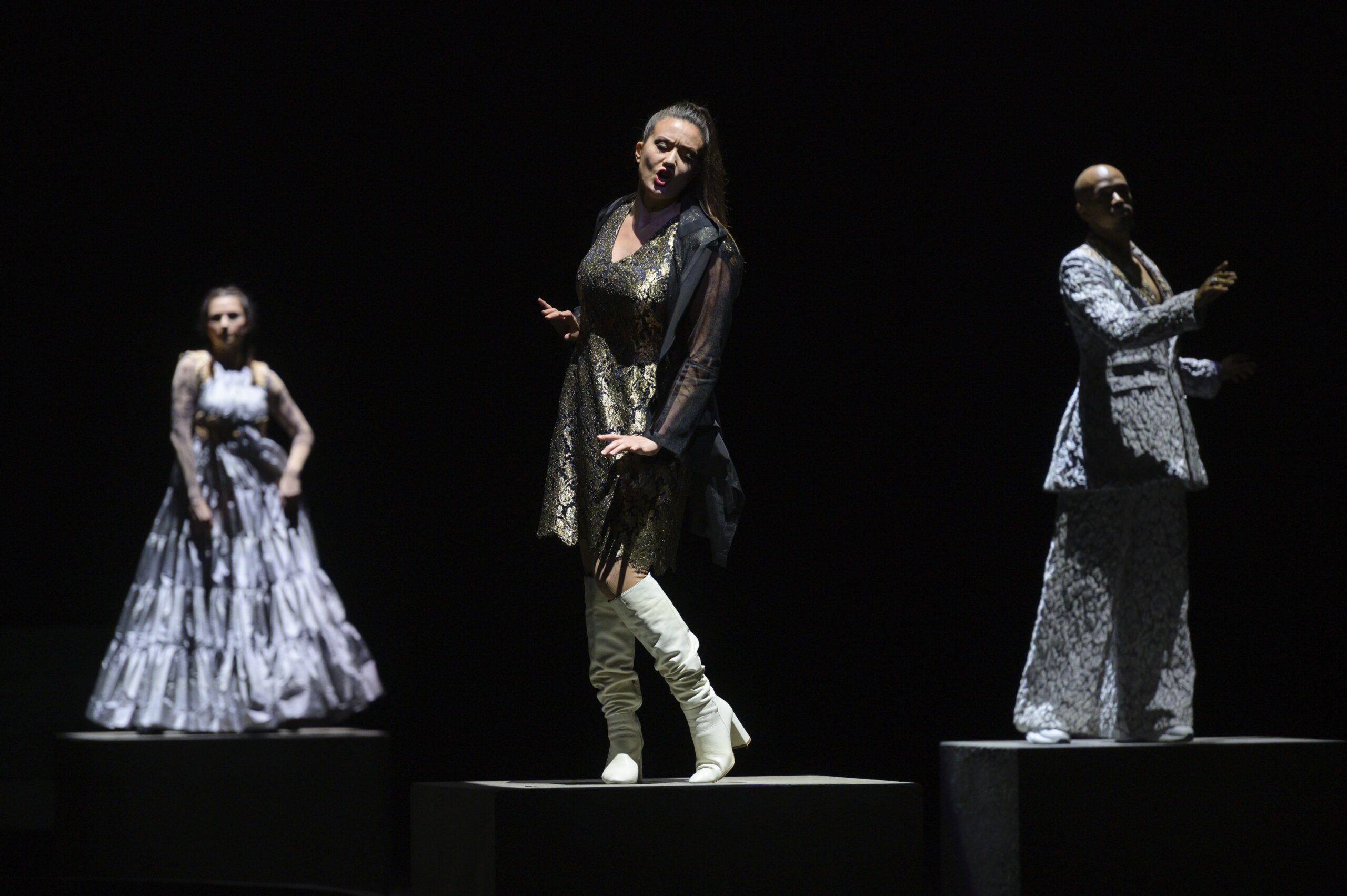 // the opera ("The Amorous Indies")
The film's success was immediate and went  viral. Stéphane Lissner, director of the Opéra de Paris, offered Clément Cogitore the chance to direct Jean-Philippe Rameau's opera on the stage of Opéra Bastille to open the 2019-2020 season, a premiere to celebrate the 350th anniversary of the Opéra national de Paris and the 30th anniversary of the Opéra Bastille. Bintou Dembélé directed the choreography, the Argentinian conductor Leonardo García Alarcón, a renowned figure of baroque music, directed the musical ensemble. At that moment in her artistic approach, Bintou Dembélé placed the circle at the center of her work along with the embodiment of sound and voice, in part using digital tools. Working on the opera opened a new possibility to multiply the relationship between dance, music and voice. For the prologue and the four acts constituting the opera, the choreographer imagined putting K.R.U.M.P. together with several other dance esthetics: Voguing, Experimental Hip-Hop, Waacking, Electro, B-Boying, Popping and the famous Flexing, a form still relatively unknown in France where the dancer performs on the toe tips of sneakers.
À ce moment de sa démarche artistique, Bintou Dembélé met au cœur de son travail l'espace du cercle, la mise en corps du son et de la voix, notamment grâce aux outils numériques. Travailler sur l'opéra-ballet lui ouvre une nouvelle possibilité de démultiplier le rapport danse, musique et voix. Pour le prologue et les quatre entrées que compose l'opéra- ballet, la chorégraphe imagine d'associer au K.R.U.M.P., un grand nombre d'esthétiques : Voguing, Hip-Hop expérimental, Waacking, Electro, B-Boying, Popping et le fameux Flexing, forme encore méconnue en France, où le danseur performe sur les pointes de ses baskets.
INFOS 1 :
Création
INFOS 2 :
2022
INFOS 3 :
…