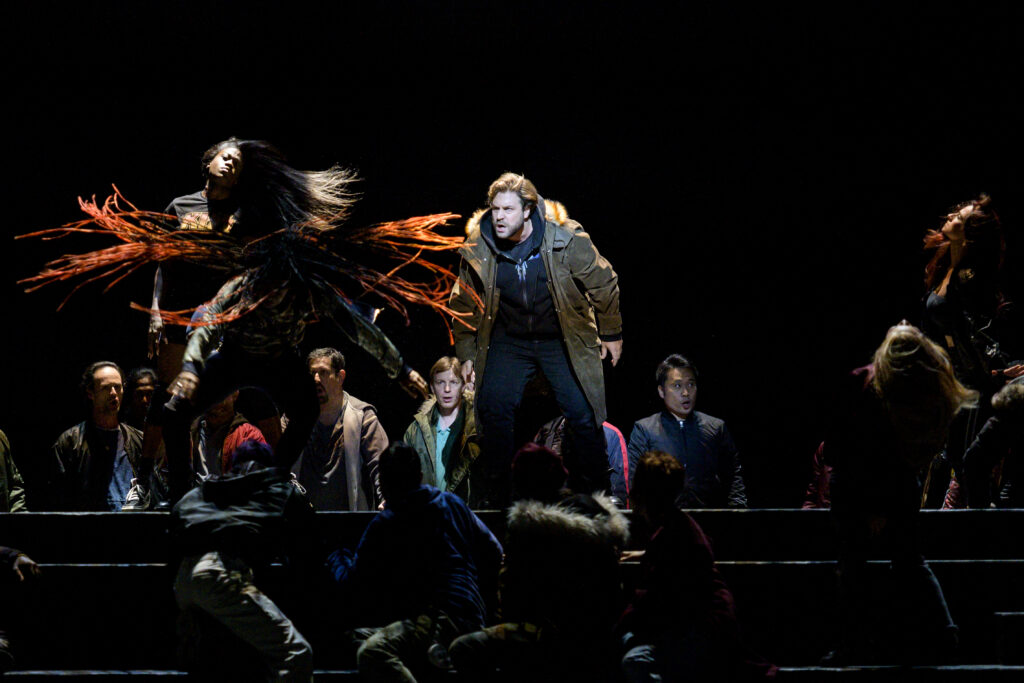 // the opera ("The Amorous Indies")
The film's success was immediate and went viral. The director of the Opéra national de Paris (National Opera of Paris) offered Clément Cogitore the chance to direct Jean-Philippe Rameau's opera on the stage of Opéra Bastille to open the 2019-2020 season, a premiere to celebrate the 350th anniversary of the Opéra national de Paris and the 30th anniversary of the Opéra Bastille. Bintou Dembélé directed the choreography, the Argentinian conductor Leonardo García Alarcón, a renowned figure of baroque music, directed the musical ensemble. 
At that moment in her artistic approach, Bintou Dembélé placed the circle at the center of her work along with the embodiment of sound and voice, in part using digital tools. Working on the opera opened a new possibility to multiply the relationships between dance, music and voice. For the prologue and the four acts constituting the opera, the choreographer imagined putting K.R.U.M.P. together with several other dance esthetics: Voguing, Experimental Hip-Hop, Waacking, Electro, B-Boying, Popping and the famous Flexing.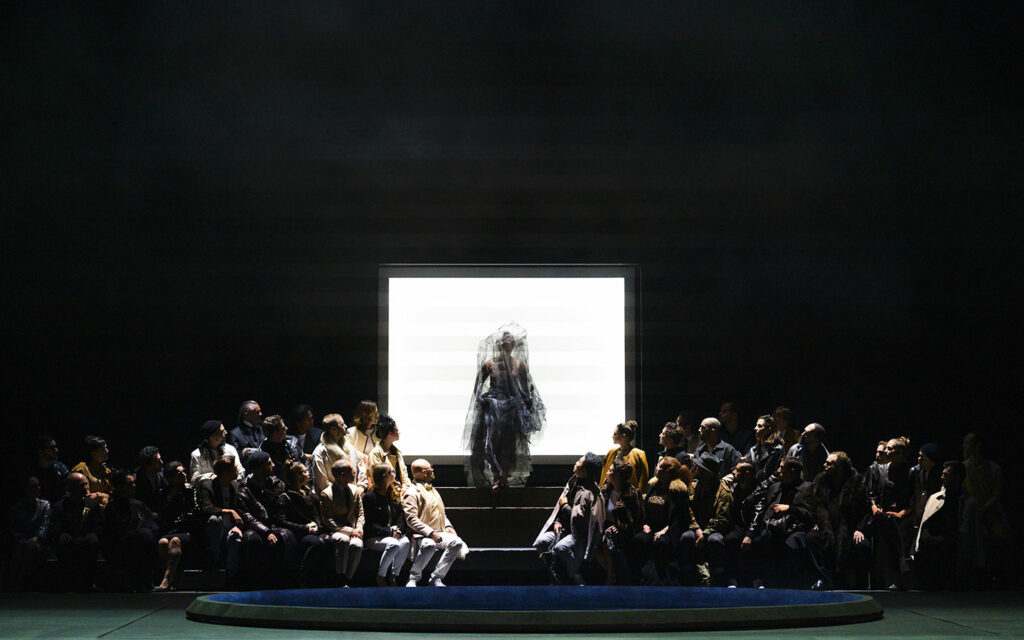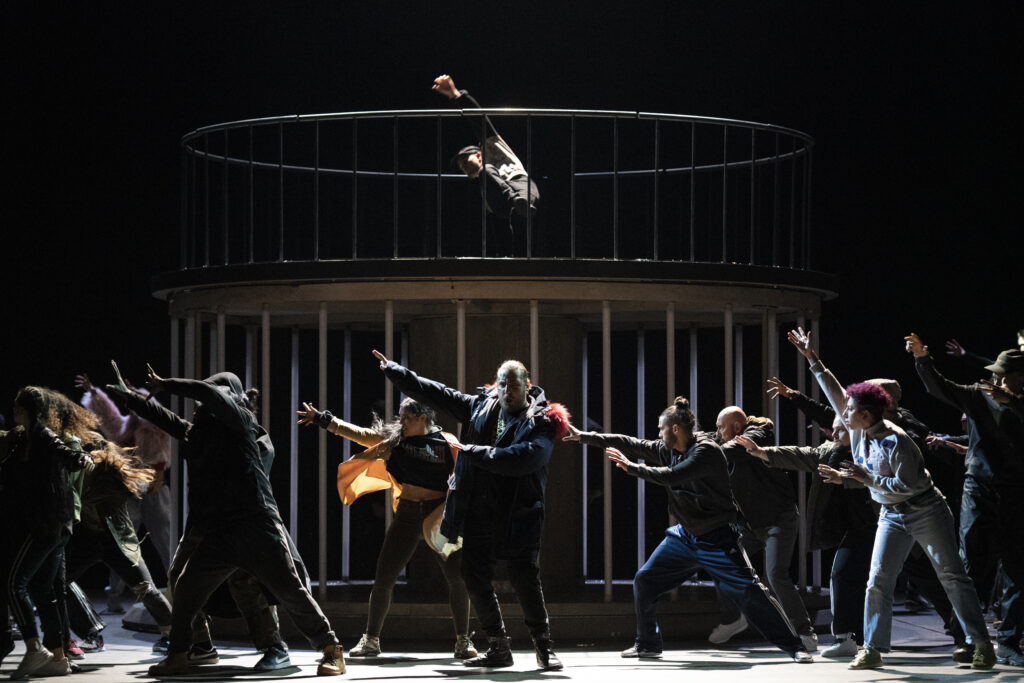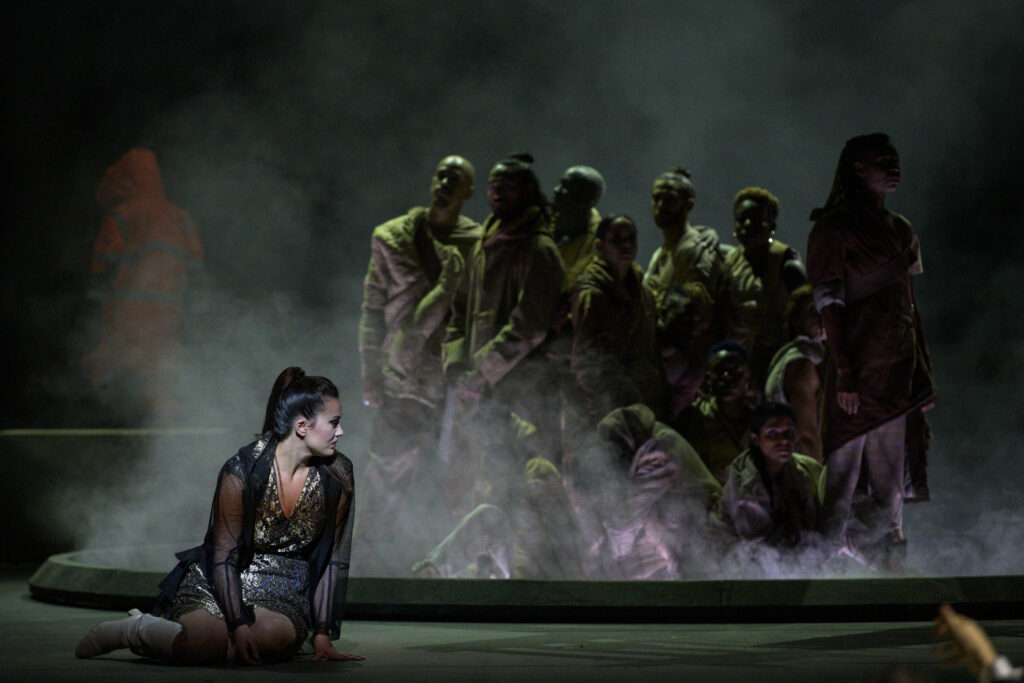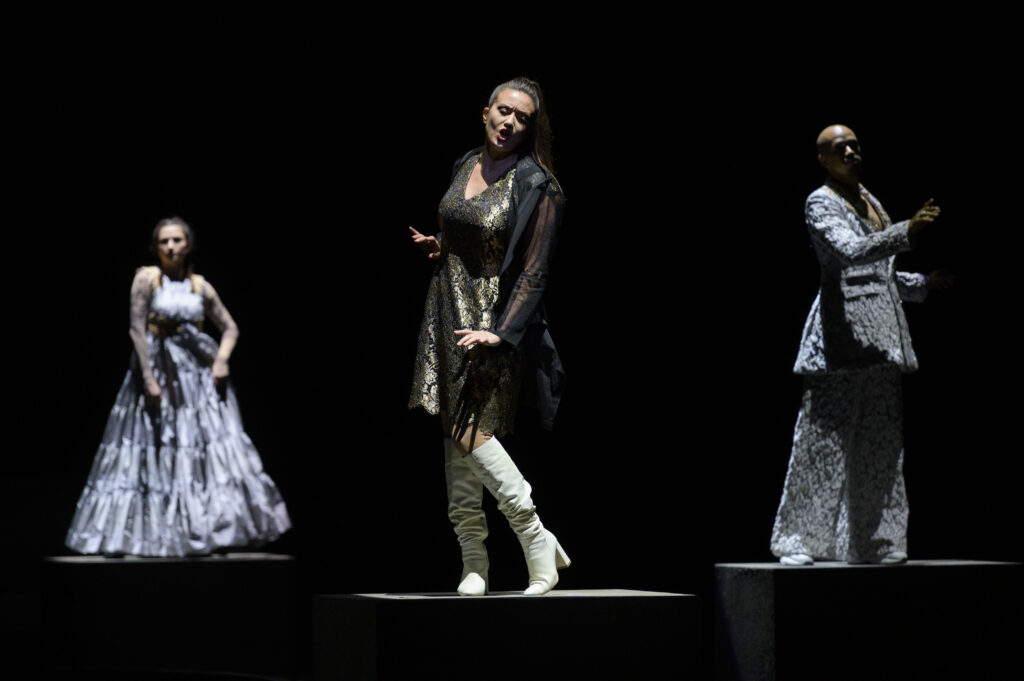 Year :
2019
Lenght :
3h40
Music // Jean-Philippe Rameau
Direction // Clément Cogitore
Libretto // Louis Fuzelier
Musical direction // Leonardo Garcià Alarcòn
Choreographer // Bintou Dembélé
Set design // Alban Ho Van & Ariane Bromberger
Costumes // Wojciech Dziedzic
Lights // Sylvain Verdet
Musical dramaturgy // Katherina Lindekens
Dramaturgy // Simon Hatab
Choirmaster // Thibault Lenaerts with the Cappella Mediterranea Orchestra, the dancers of Rualité, the Chamber Choir of Namur and la Maîtrise des Hauts-de Seine/Chœur d'enfants de l'Opéra national de Paris
Production // Opéra de Paris