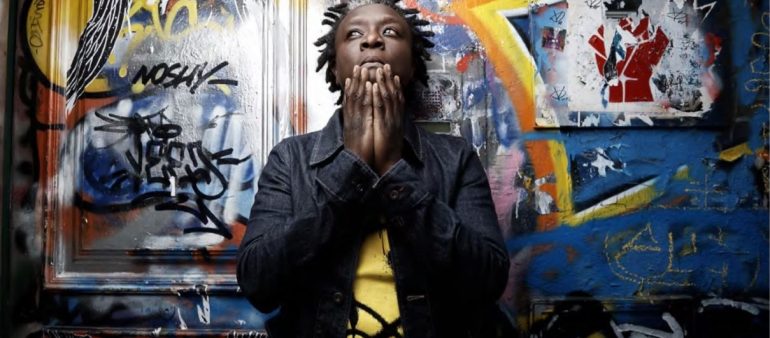 // Ateliers Médicis - 2021
Bintou Dembélé is one of France's leading hip-hop artists. Since 2019, she has been one of the artists associated with the Ateliers Médicis in Clichy-Montfermeil. Her stay at Villa Médicis in April 2021 is the first in a new program of cross-residencies with Les Ateliers.
MARRONAGE
Bintou Dembélé's work is particularly interested in marronnage, "a gesture of resistance and flight by deported and enslaved populations, to regain their freedom and reinvent new societies, rebuilding a history and culture through ancestral knowledge and cultural practices rethought and redefined according to the territory of refuge: mountain, forest, marsh or lagoon".
This practice, or thought, originated in Africa and developed in the Caribbean, the West Indies and the Americas. It also resurfaces and expresses itself in the form of rites, such as the Léwoz, a funeral wake in Guadeloupe, and cultural practices such as capoeira in Brazil or Moringué in the Indian Ocean. Through marronnage, transposed to our century and our society, we seek to rebuild forms of personal and social identity outside a Western gaze that invisibilizes and sidelines.
"For my part, it's the artistic projects I've been running for fifteen years in western Guyana that have enabled me to understand the scope of marronage, with the Bushinengue community. My research aims to shed light on this hidden and underestimated part of history, and to make it resonate with current events. My research on marronnage and its current cultural translations responds to a need to link this knowledge, a foundation of this historical richness, to street and marginal cultures such as street dance or black cultures".
RESEARCH RESIDENCY
Through her creative work, based on the relationship between dance, music and voice, Bintou Dembélé has pushed back the walls, exploring new universes that resonate with social and cultural contexts. Her work moves back and forth between the underground and the black box of theater, from competition (battle) to operatic creation. Her approach to the image medium and her investment in the digital scene also enable the artist to traverse multiple spaces of representation and address.
Today, she also works in the field of contemporary art, first with the photographic artists Denis Darzacq for the series La Chute, and Mary Rozzi for the series FEARLESS, then with the Centre Pompidou-Metz for the transposition of the choreographic writing of the opera-ballet Les Indes galantes into a performative installation.
During this residency at Villa Medici, the artist explored the transition from stage to image and from stage to digital stage, and laid the foundations for a new creation to come.
Residency organized by Ateliers Médicis and the Académie de France à Rome – Villa Médicis.
Bintou Dembélé's residency was co-financed by Fonds de dotation Francis Kurkdjian.