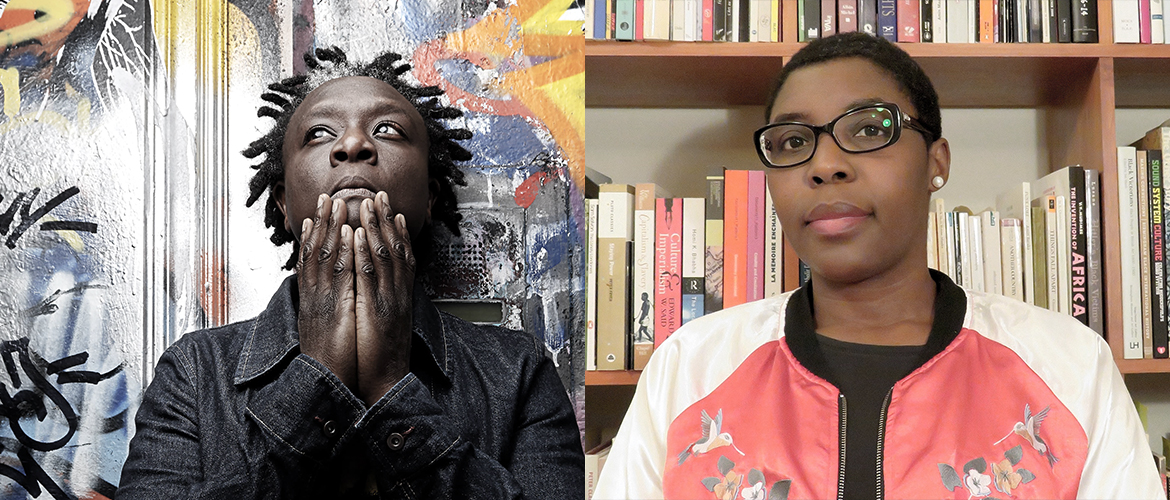 Joint Interview between Bintou Dembélé and Christine Eyene
// Beaux-Arts de Paris (Fine Arts School of Paris)
Organized as part of the Research Chair of Troubles, Dissidence and Esthetics coordinated by Fabrice Bourlez and Ilana Eliot. 
Bintou Dembélé is a dancer, choreographer and artistic director. In 2019, she choreographed the opera "Les Indes Galantes" ("The Amorous Indies"), directed by Clément Cogitore, to mark the 350th anniversary of the Opéra National de Paris (The National Opera of Paris). She is currently an associated artist at les Ateliers Médicis and one of the 10 international artists invited to participate in the ten-year anniversary of the Centre Pompidou-Metz. In 2021, she will be the first artist in residence at the Villa Chicago. 
Christine Eyene is an art historian and curator. She is a researcher in contemporary art at the University of Central Lancashire and artistic director of the Casablanca International Biennale. She is particularly interested in the contemporary African and diasporic art scene, focusing on photography, sound art, urban culture, and feminist artistic practices.